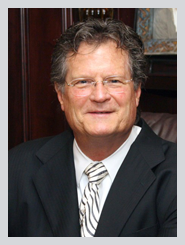 Pete Bilicki
Previously a senior real estate executive, Bilicki has more than 40 years of experience in real estate, residential developments and home building. The Team of O'Brien and Associates, has a combined experience of over 68 years in real estate and an accomplished group of real estate professionals.
"As a production home builder whose work has earned numerous awards, the insights and knowledge that Pete offers his clients are unparalleled," says O'Brien. "The fact that he had built in such well known communities as Cielo in Rancho Santa Fe and builder of the Fairbanks Polo Club in Del Mar is an indication of his professionalism, talent and creativity."

Beginning his career in the early 1970s in San Diego, where he was the builder of Del Mar Estates and many other notable projects, Bilicki possesses a complex understanding of construction materials and practices, as well as property valuation. He cites the experience as an essential component of his success as a corporate executive at Innovative Resort Properties.
"Having a solid base of real estate knowledge was vital to me when I was at Innovative, especially in understanding the marketplace that we built and developed, along with the product selection, sales and marketing aspects," notes Bilicki, who rose to become the organization's president and chief operating officer.
Now that he is transitioning into residential real estate, Bilicki is confident that his proficiency with sales and marketing will allow him to provide his buyers and sellers with an exceptional standard of service. He added that, "I enjoy working directly with people to help them achieve their goals. Being successful in sales is about providing people with the knowledge and advice they need to make informed decisions."
Bilicki has excelled through a variety of market cycles, a fact he credits to his research skills and talent for assessing market conditions. He serves his community through his involvement with a number of building industry associations.