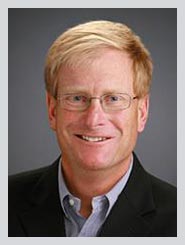 Michael Robertson
Michael is an integral part of Pacific Sotheby's and the team of O'Brien | Bilicki & Associates dedication to excellence which is the collaboration of high caliber, capable professionals that all share the same vision: To begin and end each day with one goal… provide the finest customer service in real estate and real estate management. Michael was born in Edinburgh Scotland and raised in Carmel by the Sea.
He is a graduate of Carmel High School and attended San Diego State University. After college Michael worked in Washington DC on Capitol Hill and in New York for Acclaim Entertainment, he then returned to the Bay Area and started his own Corporate Car Service Company which he sold after five years. In 1999 Michael started his career in real estate managing HOA's and PUD's while pursuing his real estate credentials and becoming a member of the San Mateo County Association of Realtors, the San Francisco Board of Realtors, the Marin County Association of Realtors and is currently a member of San Diego Association of Realtors.
Michael knows the community and understands the real estate industry of North County San Diego; he is dedicated to making sure his clients get Top Dollar. Whether buying or selling Michael goes above and beyond what is expected of him and constantly strives to exceed his clients' expectations. Michael is hardworking and committed to each and every client. He understands that buying or selling can be a stressful time and he is there to guide his clients through the entire process. His extensive knowledge of the community and his dedication to the real estate profession allows Michael to provide superior service, with prompt ongoing communication and unparalleled follow-through.
Michael's passion for his work is why he pays close attention to every detail and assures his clients the time and service they deserve. His professional business and negotiating skills combined with the above qualities make him the only real estate choice. Member of the San Diego Association of REALTORS.